English speaking Course in Chandigarh
The English speaking course in Chandigarh is provided by English Pro. English is spoken as a first language by 400 million people around the world, which means every fourth person in the world speaks English. English is used in every industry whether it is science, aviation, computers, diplomacy ,and tourism. Knowing english is very beneficial as it increases one's chances of getting a job in an MNC within your home country or  abroad . Due to globalization and constant rise in population, if one knows English, it gives an edge to him while giving interviews or any kind of important work. So, people desire to make it a part of their personality.
Here, at the best institute of English speaking course in Chandigarh, we focus on the practical usage of the language and encourage our students to improve their Spoken English, Writing Skills, Reading Skills And Listening Skills. We provide well planned study material and one-on-one doubt clearing sessions with trainers. In addition to this, we provide result oriented plans and execution to help student to get the maximum out of the training.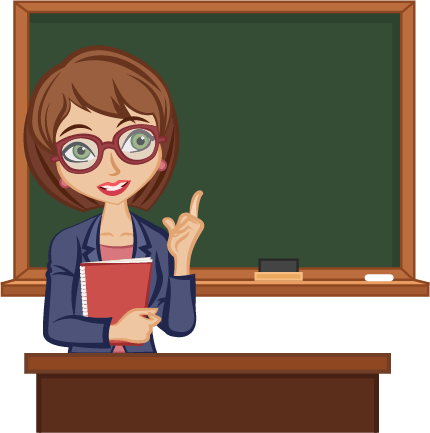 Learning English Conversation
Communicate more clearly in different situations with our English Conversation course.
Learning English Grammar
Learn how to use the right grammar with our resources and practice materials.
Exam Preparation
Our IELTS & PTE preparation courses will help you get the required score for IELTS & PTE academic or general exam.
Learning Business English
Improve your Workplace Communication Skills with Our Business English Courses.
English Pro is one of the best institutes for English speaking courses in Chandigarh, Mohali, and Punjab. We make the students confident while speaking in English. This is because, when it comes to spoken English people of Punjab, Chandigarh, Mohali region generally hesitate in speaking English. We have extensive practice sessions through which students can get rid of their hesitation and speak freely. This has made English pro the most liked institute of English speaking course in Chandigarh, Mohali, and entire Punjab.
Enroll in the right course and learn from our professional mentors who hold various recognized qualifications in teaching English. Our course material gives you practical experience and skills to improve your English language abilities.
Our specially designed courses are for adults looking to improve their proficiency in English. Whether you want to improve your overall communication, take an English exam, or simply want to develop your spoken English skills, we have the right course for you. All successful students will be certified at the end of the course.
The English Speaking Course in Chandigarh is provided by English Pro. English is a link and a connection language.  Although English is a universal language, most speakers are acquainted with only 35% of the vocabulary. For fluency in the English language an individual should be curious to learn the language itself. Learning a new language such as english can be very beneficial for any individual, especially in today's era. English pro will help you in fulfilling your desire to learn English.

English-Pro is one of the best training institutes for IELTS Coaching in Chandigarh. This is the most reasonable option for you as it gives you more possibility and revelation that takes you towards the first step of success. Here, total emphasis is given on practical usage of the language with marvelous fun making activities so that every individual gets involved in the class/group without any shyness or fear. With these activities we make student's mind to think in English because mind exercises make them capable of doing tongue exercises and with this students become comfortable and confident while communicating in English.

English Pro provides the best PTE coaching in Chandigarh, Mohali and the entire Punjab. PTE is known as the Pearson Test of English. It's another English expertise test whose scores are renowned by many universities in the UK and US. PTE has 100% approval in Australia with all the universities recognizing its reliability. We have entered the business of PTE training in Chandigarh, Mohali region because we felt the need for a specialist, result oriented institute which provides guaranteed PTE results. PTE is a moderately new competitor in the field of English ability testing. However, this test has gained broad popularity in a relatively short period of time, particularly because of quick results.

Personality development course in Chandigarh is provided by English pro, in this course we make sure that the students are taught exactly what it takes to develop our personality overall. We have the best trainers with more than 5 years of experience. Our trainers understand the students by communicating with them and the areas where they need to be improved. We do everything from our side to help the students achieve in life by planning and developing the best programs that will help the students needs.
Learning today… Leading tomorrow
Anupama Dey
She has been working as a Voice and accent trainer for English Pro since 2016. Anupama Dey has a Masters degree in ECONOMICS, She is TESOL and IELTS Certified, as well as she has worked at (BSE) giving her an insight into the corporate world.She has traveled abroad extensively giving her an insight into the mindset of the young people for their craze to travel abroad.
Neetu Choudhary
She has been with English pro since 2016. She has completed M.Phil from JNU, M.Ed and M.A (Eng) from Delhi University. She has worked with many well known national organizations all over India. Neetu Choudhary has been serving the education and training industry for more than 15 years. She has helped thousands of students with her vast area of experience.
Amit Rana
He has been with the English Pro since 2016. He has also worked with various organizations as a freelance consultant, handling corporate training. Interactive sessions, group discussions, his good command over the accent and his presentable personality makes him a popular trainer.
Testimonial
I am feeling proud that I am a student of English-Pro. I am doing my English Speaking course in Chandigarh from English-Pro. and I am completely satisfied with the result. It is a great place to learn and grow your skills and personality. I suggest to everyone that you should be visit at once at […]
Anjali
I have completed my Personality Development classes and english speaking course in Chandigarh from English-Pro. If you want to improve your skills then  English Speaking Course in Chandigarh and Personality Development Course in Chandigarhis best choice for you.  Here, In English-pro all Instructors are extremely knowledgeable and give me perfect knowledge. I am glad to […]
Puneet
"My English Speaking Classes in Chandigarh with English-Pro have been awesome. I have been taking the classes for almost six months,  and I am really happy about my improvement. Now I feel more comfortable and secure when speaking English and more fluent, too. One great thing about the class is that I could fix my […]
Nikita
Foundation Of English!
The Goal is to Create a society where English speaking capability can be harnessed by each and every individual to increase his/her potential to succeed in their professional and personal life. We seek to liberate the person from his inability to communication in the corporate language of India, which is English!!
Tips on improving English, Punctuation Rules, Vocabulary
English exercise to test your language skills
Overcome with common mistakes non-native English speakers usually make
English Speaking Course in Chandigarh Rated
5/5 based on 9696 reviews
CBitss Students Review
English Speaking Course in Chandigarh
Kirti Sharma
June 25, 2020
5/5 stars
EnglishPro is a place where one can learn English from beginner to advance level to clear all exams like IELTS,PTE etc..
English Speaking Course
Rated: 5 / 5 based on 9696 Students Reviews
Rs. 5000 Seats Available.
Product description:English Speaking Course in Chandigarh is provided by EnglishPro. It is a best place for English Speaking Course, IELTS & PTE.