IELTS coaching in Chandigarh
IELTS Coaching in Chandigarh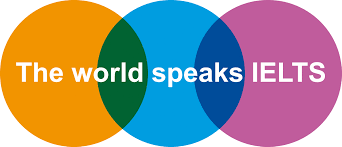 English-Pro is the renowned training institute known for IELTS coaching in Chandigarh, Mohali, Panchkula and Punjab Region. We focus on the usage of sensible language and encourage our students to develop their Spoken English, Reading, skills, listening skills And Writing skills. Here, total emphasize is given on realistic usage of the language with tremendous fun making activities so that every individual get involved in the class/group without any shy and fear. With these activities we make student's mind to think in English because mind exercise makes capable to do tongue exercise and with this students become comfortable and confident while communicating in English. Our unique methodology pushes IELTS aspirants towards English-Pro for the Best IELTS Coaching in Chandigarh. English-Pro. is a right option for ielts coaching in Chandigarh as we give you the mastery which takes you to the sphere of triumph. We have existence of experience working with students from diverse cultural backgrounds and our team of professional counselors and extremely skilled ensures that you are given the correct guidance with an end to end solution for your educational patterns and IELTS examination needs which make us feel proud while announcing one of the top ielts institute in Chandigarh.
We are highly different from that of the other institutes as it is the only institute which serves you the best service who works continually to recover the techniques and methods of teaching. The professional faculty will be always there to pull you out if you stuck in any exacting question or query. Students are also responsible to be furnished with expert and adapt team who gives specialized training on the topics that are applicable to IELTS Coaching.
What is IELTS?
International English Language Testing System (IELTS) is a test of English language ability. It is managed by the IDP Education Australia, University of Cambridge and the British Council. Our IELTS coaching in Chandigarh is planned to access the skill of English language to people whose aim is to work or study where English is knowledge of communication. The test procedures a candidate's English language command on 4 different parameters- Reading, Writing, Listening and Speaking IELTS test is conducted in two modules–IELTS General and IELTS Academic Training. Both modules of the test are made up of 4 parts- Reading, Writing, Listening and Speaking. We tender training for both –General and Academic Modules of the IELTS test. The most attractive and successful way of knowledge is practiced at our centre of IELTS coaching in Chandigarh.
The General Training Module is future for those who are planning to have work experience, or the one who desire to immigrate.
The Academic Module is future for those who are wishing to study in universities and other institutions.
Other than these, we aid students register for the test and decide the test centre as well as test date. We experience delighted to hold all queries and worries of our students. In this way, we have the most systematic approach to the best IELTS institute in Chandigarh and producing the brilliant and outstanding results.
This makes us in the list of top IELTS institutes in Chandigarh. In our training institute the syllabus for IELTS exam is all candidates must complete 4 modules– Reading, Writing, Listening and speaking-to attain a band score, which is shown on the IELTS (TRF) Test Report Form. All candidates take the similar Speaking and Listening Modules, while the Writing and Reading Modules vary depending on whether the candidate is in General Training or Academic Versions of the Test. To score overall good band in IELTS examination test it is essential for students to understand all the modules with proper and appropriate vision of the IELTS examination pattern.
IELTS Coaching in Chandigarh
Listening: The module comprises four sections of rising difficulty. Each section, which can be either a monologue or dialogue, begins with a short opening telling the candidates about the condition and the speakers. Then they have some time to come across through questions. The first three sections have a smash in the middle allowing candidates to come across at the remaining questions. Each section is heard only once.
Reading: In the academic module the reading test comprises three sections, with 3 texts usually followed by 13 or 14 questions for a whole of 40 questions overall. The General test also has 3 sections. However the texts are shorter, so there can be up to 5 texts to read.
Writing: In the Academic module, there are two tasks: in Task 1 candidates describe a diagram, graph, process or chart, and in Task 2 they react to an argument. In the General Training module, there are also two tasks: in Task 1 candidates write a letter or explain a situation, and in Task 2 they write an essay.
Speaking: The speaking test contains three sections. The first section takes in the form of an interview during which candidates may be asked about their interests, hobbies, reasons for taking IELTS exam as well as other general topics such as computers, clothing, free time, and the family or internet. In the second section candidates are given a topic card and then have one minute to practice after which they must speak about the given topic. The third section involves a conversation between the examiner and the candidate, generally on questions relating to the theme which they have already spoken about in section 2. This last section is more conceptual, and is usually measured the most difficult.
| | | |
| --- | --- | --- |
| IELTS Test Component | Duration | Brief Description |
| Listening | 30 minutes | 4 sections, 40 items |
| Reading | 60 minutes | 3 sections, 40 items |
| Writing | 60 minutes | 2 tasks |
| Speaking | 11-14 minutes | 3 part one-on-one conversation |
IELTS Test Pattern
In our IELTS Coaching in Chandigarh we explain the test pattern briefly. While everybody has to take the same listening and speaking module, it is reading and writing module that differ for the two modules- IELTS General Training and IELTS Academic. The total duration for the test is 2hours 45minutes. Reading, Writing and Listening tests are done in one sitting while speaking test may be on the same day or within 7 days after or before test.
IELTS Scoring
Candidates are given a score from 1 to 9 for each part of the test- Reading, Writing, Listening, and Speaking. The average produces overall band score. In Our IELTS Institute we conduct the full chart of band score, their level and meaning.
| | | |
| --- | --- | --- |
| Band Score | Level | Meaning |
| Band 9 | Expert user | Fully operational command of the language: appropriate, accurate and fluent with complete understanding |
| Band 8 | Very good user | Fully operational command of the language with only occasional unsystematic inaccuracies. |
| Band 7 | Good user | Operational command of the language, though with occasional inaccuracies and misunderstandings in some situations. Generally handles complex language well and understands detailed reasoning |
| Band 6 | Competent user | Generally effective command of the language despite some inaccuracies and misunderstandings. Can use and understand fairly complex language, particularly in familiar situations |
| Band 5 | Modest user | Partial command of the language, coping with overall meaning in most situations, though is likely to make many mistakes. Should be able to handle basic communication in own field |
| Band 4 | Limited user | Basic competence is limited to familiar situations. Has a frequent problem in understanding and expression. Is not able to use complex language. |
| Band 3 | Extremely limited user | Conveys and understands only general meaning in very familiar situations. Frequent breakdowns in communication occur. |
| Band 2 | Intermittent user | No real communication is possible except for the most basic information using isolated words or short formulae in familiar situations and to meet immediate needs. Has great difficulty in understanding spoken and written English |
| Band 1 | Non-user | Essentially has no ability to use the language beyond possibly a few isolated words. |
| Band 0 | Did not attempt test | No assessable information provided. |
There is no pass or fail. IELTS uses a 9-point of scoring system- the Overall Band Score (OBS) where total score varies from 1-9. Candidates receive their Test Report Form (TRF)within 13 days of the test date. IELTS scores are valid for 2 years.
English Pro
SCO 23-24-25, level 3, sector 34 A
Chandigarh
,
Chandigarh
160022
Phone: 9988741983
IELTS coaching in Chandigarh
March 07, 2016
5
/
5
stars
IELTS Coaching in Chandigarh is provided by English-Pro.
IELTS coaching in Chandigarh
Rated
5/5 based on

9369

reviews
Industrial Training
Our Computer Courses
Our Accounting courses
Our English Courses