IELTS coaching in Chandigarh
English pro. is one of the best training institutes for , Mohali, and Panchkula. We mostly focus on practical classes and encourage the students to improve their speaking skills not only during class hours but outside the classroom as well. The skills for spoken English including reading writing, listening and speaking. The course is designed in such a way that it will teach you how to use English at work, in the study, and at play.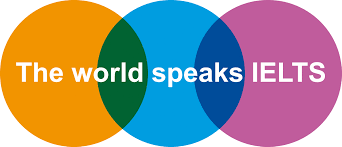 IELTS tests is an assessment that is developed by some of the world's leading experts, it has an exquisite international recognition, and is accepted by more than 11,000 institutions worldwide such as schools, employers, immigration, universities and professional bodies. IELTS is accepted in most parts of the world, it is a form of English language test that tests your communication skills. The tests are assessed based on a one-on-one real-life conversation with a real person, using this procedure has more adequate results and it is a more natural way of testing your conversation skills.
You can take IELTS coaching in Chandigarh from English-pro.in because we have some of the best professional trainers who ensure that you are guided throughout the process and to make sure to make most of your language skills.
What is IELTS?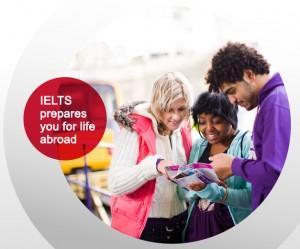 English language test which is mainly known as International English Language testing system IELTS coaching in Chandigarh is managed by the IDP education of Australia, University of Cambridge and the British Council. This form of test gives access to everyone who is willing to learn English. Any individual who wants to study or work abroad where English is mainly used can take up this course. This course is designed to improve an individual's command over the English language.
IELTS test is conducted in two modules- IELTS Academic and IELTS General Training. Both modules of the test are made up of 4 parts- Reading, Writing, Listening and Speaking. We provide training for the general module and academic IELTS test. IELTS institute in Chandigarh trains the students in such a way that the students will be molded into a strong English speaker.
General module This mode of training is for those who are planning to gain work experience and for those who are willing to immigrate to an English speaking country.
The Academic Module is intended for those individuals wanting to study in universities and other institutions.
All the queries and doubts that the students have will be cleared when asked. The trainers will also guide the students through the registration process for the tests. We have one of the most systematic approaches to the best institute and produce excellent results.
All the candidates that are enrolled in our institute for IELTS exam must complete four modules such as listening (1 hr), reading (1 hr), writing (1 hr) and speaking (10 -15 min) to obtain a band score. Band score will be shown in the test report form (TRF). The modules such as speaking and listening, writing and reading differ depending on the type of training whether general training or academic version.
IELTS Coaching in Chandigarh

Listening:The module comprises four sections of increasing difficulty. Each section, which can be either a monologue or dialogue, begins with a short introduction telling the candidates about the situation and the speakers. In the listening sections, they have some time to look through the questions. The first three sections have a break in the middle allowing candidates to look at the remaining questions. Each section is heard only once.
Reading:The General test also has 3 sections. However the texts are shorter, so there can be up to 5 texts to read. In the Academic section the reading test encompasses three sections, with 3 texts normally followed by 13 or 14 questions for a total of 40 questions overall.3.
Writing:In the Academic module, there are two tasks: In Task 1 candidates describe a diagram, graph, process or charts.In Task 2 they respond to an argument. In the General Training module, there are also two tasks: in Task 1 candidates write a letter or explain a situation, and in Task 2 they write an essay.
Speaking: The speaking test contains three sections.
I. The first section takes the form of an interview during which aspirants may be asked about reasons of taking IELTS exam, their hobbies, interests, reasons for taking IELTS exam as well as other general topics such as clothing, free time, computers and the internet or family.
II. In the second section, aspirants have to prepare on one topic which are given to them on the spot on which they must speak about the given topic from the topic card.
III. The third section involves a discussion between the examiner and the candidate, generally on questions relating to the theme which they have already spoken about in section 2. This last section is more abstract, and is usually considered the most difficult.
IELTS Test Component Duration Brief Description

| | | |
| --- | --- | --- |
| IELTS Test Component | Duration | Brief Description |
| Listening | 30 minutes | 4 sections, 40 items |
| Reading | 60 minutes | 3 sections, 40 items |
| Writing | 60 minutes | 2 tasks |
| Speaking | 11-14 minutes | 3 part one-on-one conversation |
IELTS Test Pattern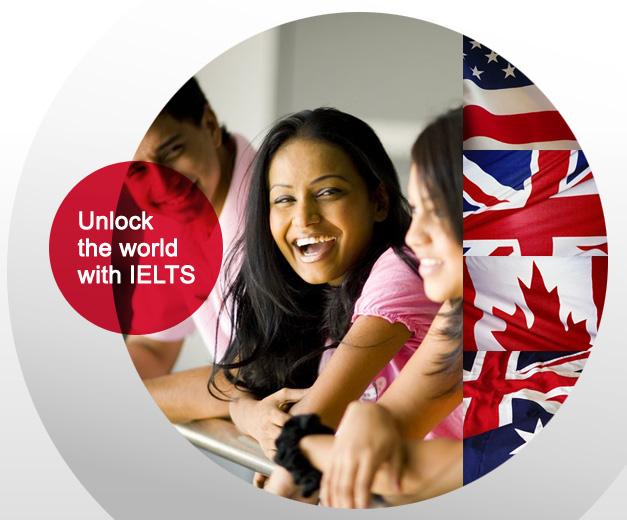 Our test pattern is prepared in such a way that the students will be able to grasp the content easily. Listening and speaking module is the same for everyone whereas reading and writing module differ for the two modules. The duration of the test is 2 hours and 45 minutes, Reading writing and listening are completed in one sitting. Speaking test may be taken before the test or within 7 days or on the same day.
IELTS Scoring
Reading, writing, listening and speaking scores are separately evaluated from 0 to 9 band. The band score has a chart explaining the level and their meaning. The students do not pass or fail, in this test the examiner uses 9 point scoring, overall scoring varies from 1-9 also known as overall band score, students will receive their test report within 13 to 15 days of the test date and the test scores will be valid for 2 years.
| | | |
| --- | --- | --- |
| Band Score | Level | Meaning |
| Band 9 | Expert user | Fully operational command of the language: appropriate, accurate and fluent with complete understanding |
| Band 8 | Very good user | Fully operational command of the language with only occasional unsystematic inaccuracies. |
| Band 7 | Good user | Operational command of the language, though with occasional inaccuracies and misunderstandings in some situations. Generally handles complex language well and understands detailed reasoning |
| Band 6 | Competent user | Generally effective command of the language despite some inaccuracies and misunderstandings. Can use and understand fairly complex language, particularly in familiar situations |
| Band 5 | Modest user | Partial command of the language, coping with overall meaning in most situations, though is likely to make many mistakes. Should be able to handle basic communication in own field |
| Band 4 | Limited user | Basic competence is limited to familiar situations. Has a frequent problem in understanding and expression. Is not able to use complex language. |
| Band 3 | Extremely limited user | Conveys and understands only general meaning in very familiar situations. Frequent breakdowns in communication occur. |
| Band 2 | Intermittent user | No real communication is possible except for the most basic information using isolated words or short formulae in familiar situations and to meet immediate needs. Has great difficulty in understanding spoken and written English |
| Band 1 | Non-user | Essentially has no ability to use the language beyond possibly a few isolated words. |
| Band 0 | Did not attempt test | No assessable information provided. |
There is no pass or fail. IELTS uses a 9-point of scoring system- the Overall Band Score (OBS) where total score varies from 1-9. Candidates receive their Test Report Form (TRF)within 13 days of the test date. IELTS scores are valid for 2 years.
This all makes us feel proud while revealing one of the top IELTS institute in Chandigarh.
IELTS Important Date
IELTS is offered on fixed dates, there are up to 48 test in a year and 1 to 4 personal test depending on the demand. Every test center does not offer tests on all dates. Listening reading and writing tests are on Thursdays and Saturdays, the speaking test may be taken on the same day or seven days before that.

IELTS Result
The students do not pass or fail, it uses 9-point scoring system where the total score varies between 0-9, the candidates will receive their test report within 13 days of the test date, the scores are valid for 2 years.
English Pro
SCO 23-24-25, level 3, sector 34 A
Chandigarh,
Chandigarh
160022
Phone: 9988741983
IELTS coaching in Chandigarh
Rajneesh Singh
March 07, 2016
5/5 stars
IELTS Coaching in Chandigarh is provided by English-Pro.
IELTS coaching in Chandigarh
Rated
5/5 based on

9369

reviews